Nobody Understands Homes Like We Do
Proudly serving middle Tennessee, including Rutherford, Coffee, Franklin, Bedford, Marshall, Lincoln, Giles, and Warren Counties.
Other Inspectors Don't Know Homes Like We Do
Welcome to Jernigan Home Inspections, where we understand homes and home buyers. We are a professional home inspection company owned by Jody Jernigan, and we provide services to the middle Tennessee area. A background in construction isn't required of home inspectors, but we believe that our 20 years of general contracting experience is what truly makes a Jernigan home inspection one of a kind. Because we understand homes from the inside out, we know exactly where to look for issues in the home that buyers deserve to be made aware of. Our experience also allows us to answer your questions accurately and honestly, so join us during the inspection to learn more about your future home!
Our Clients Always Come First
Your experience buying a home to call your own should be exciting and should bring with it as little stress as possible. That's exactly why we commit ourselves to providing exceptional customer service and information about the home that is always honest and unbiased. We hold our clients as our top priority and hope that you'll come to trust us as a valuable resource as you learn more about what it means to own and care for a home. If you want an inspection that is stress-free and affordable, then call us today anytime between 7 AM – 7 PM.
Use Your Create Request List™ (CRL™) and Start Making Important Decisions Today
You will receive your home inspection report promptly, typically the same day as your inspection or early the following morning. Our reports are generated using HomeGauge Software, and we work hard to make sure that they contain every piece of information you'll need to understand the home and make decisions about it moving forward. The report features a tool called the Create Request List™ (CRL™) which allows homebuyers to build a list of repairs they'd like to see in the home directly from the information provided in the report. The CRL™ can be shared with your realtor and the seller so that all parties understand your requests.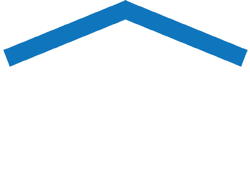 Call Jernigan Home Inspections today to set up your home inspection services in middle Tennessee.
$25 discounts on inspection services for active-duty military, veterans, and first-time home buyers.