Jody Jernigan
CERTIFIED HOME INSPECTOR
Jody Jernigan, owner and operator of Jernigan Home Inspections, used to receive frequent calls from real estate agents while working as a general contractor. Having gained a reputation for being a knowledgeable and professional home inspector, the agents would have Jody come to a home after an inspection to give repair estimates. He realized that having someone with his knowledge actually perform the inspections themselves would make a huge difference for buyers, sellers, and realtors by saving them time and allowing them to have their questions answered all in one place. Jody decided to put his own knowledge to good use by entering the home inspection industry himself.
3000+ Inspections Performed!
Jody now assists home buyers as an inspector and has completed over 3,000 inspections since entering the industry back in 2004. If you want a home inspector with knowledge and experience that you can count on, then look no further than Jernigan Home Inspections.
Over 20 Years of General Contracting Experience
Before becoming a home inspector, Jody worked for over 20 years as a licensed general contractor. He has an understanding of homes that goes way beyond surface level, and this is what makes him so different from your average home inspector. Jody can do much more than tell you what issues are present in the home; he can also explain exactly what the repair process will look like and how all of the systems in the home can be best maintained. He gets his fulfillment from helping people and would like nothing more than to help you find and better understand your new home.
CREDENTIALS
Tennessee Licensed Home inspector #234
Member of ASHI (American Society of Home Inspectors)
ASHI Certified Home Inspector #251805
Licensed General Contractor #35140 (Retired)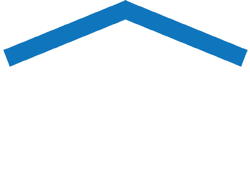 Call Jernigan Home Inspections today to set up your home inspection services in middle Tennessee.
$25 discounts on inspection services for active-duty military, veterans, and first-time home buyers.